Robin Hood and his bow.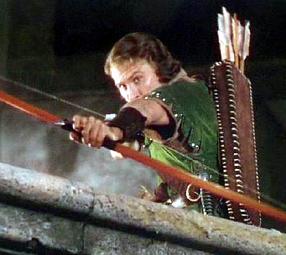 Robin Hood's longbow was made of the finest English Yew, a wood noted not only for its strength and flexibility, but also for its medicinal, spiritual, and symbolic connotations. For more details about the Longbow and the bow Robin Hood probably used click on
THIS LINK
and
THIS LINK
.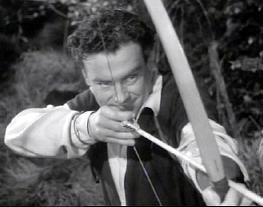 Top to Bottom:
John Derek
,
Errol Flynn
,
Richard Greene
,
Richard Todd
,
Michael Praed
,
Kevin Costner
,
Robin Dunne
.
All versions of the Robin Hood story are reviewed on the
Robin Hood website
, and illustrated on the
Robin Hood Pictures
website.
Labels: archer, Longbow, robin hood, robin hood pictures